10 Year/250,000 Cycle Warranty
These hydraulic dumpers are our most compact design and provide a minimum size footprint. Container dumpers tilt approximately 125 degrees. The carriages are designed to hold bins, gaylords or carts and dump their contents which can be as varied as meat, grain, castings, plastic pellets, or the U.S. mail. Although we offer a wide assortment of standard sizes, some applications require highly modified or custom designs which we are happy to provide. Suitable for various applications, these tilt dumper units help increase productivity, safety and efficiency. Inquire about these container dumping machines today.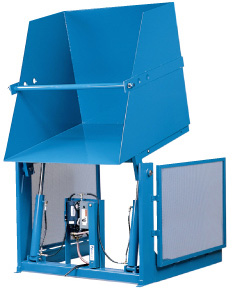 SPECIAL FEATURES
Designed for a minimum size footprint.
Adjustable retaining bar.
The cylinders are machine grade single acting style.
All of the controllers are Underwriter Laboratory listed assemblies.
All shafts, axles and pins are hard chrome plated.
All bearings are lifetime lubricated.
These hydraulic dumpers are fully primed and finished with baked enamel.

---
FEATURE DETAILS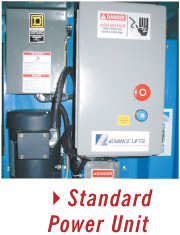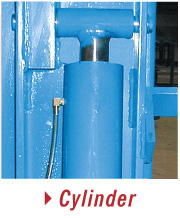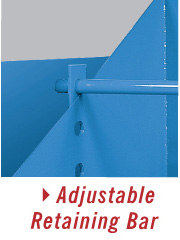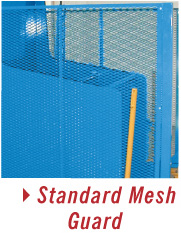 DIMENSION KEY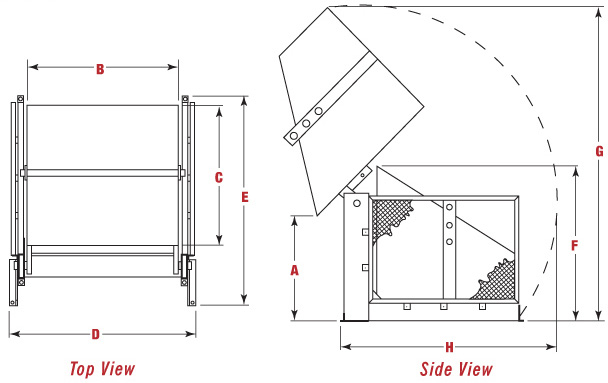 SPECIFICATION TABLE FOR DUMPERS
Call the number below with any questions you have about our hydraulic container dumping machines. In addition to these standard container dumpers, Advance Lifts also offers a selection of heavy duty container dumpers.