WHEN DURABILITY MATTERS
1 Year Parts and Labor\10 year, 250,000 Cycle Structural Warranty
Turntables are used for positioning jobs where heavy duty loads must be rotated on a regular basis. There are two basic types of standard duty turntables, non-powered and powered. Positioning turntables are available in low profile and high profile configurations. Inquire about this locking turntable today.

SPECIAL FEATURES
Non-Powered turntable features:
Lower cost than powered turntables
These units are manually rotated.
These units can be rotated in either direction
All non-powered turntables are low profile.
Standard platforms are rectangular and round platforms are optional on all models except TML.
Rotational limits can be provided via optional detents, locking pins, and hard stops.
TM platforms are supported by lifetime lubricated roller bearing cam followers.
TML platforms are supported by lifetime lubricated ball bearing roller.
Platforms rotate around a lifetime-lubricated kingpin bearing.
OPTIONAL ROTATIONAL LIMITS FOR MANUAL TURNTABLES: DETENTS, LOCKING PINS AND HARD STOPS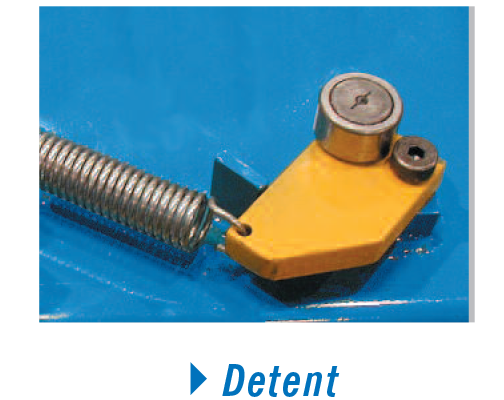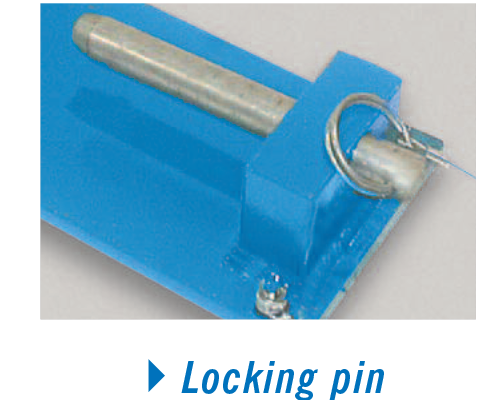 ---
SPECIFICATION TABLE FOR STANDARD DUTY NON-POWERED TURNTABLES
Edge Load
Platform
Lowered
Roller
Ship
Model
Capacity
Maximum
Minimum
Maximum
Height
Radius
Weight
TML-100
1000
50
30 X 30
48 X 48
3-1/2
9
175
TML-200
2000
50
30 X 30
48 X 48
3-1/2
9
200
TM-200
2000
50
24 X 24
48 X 48
3-1/2
9
350
TM-400
4000
100
24 X 24
48 X 48
3-1/2
10
450
TM-600
6000
200
24 X 24
48 X 48
3-1/2
10-1/2
550
TM-605
6000
1150
49 X 49
60 X 60
3-1/2
21
625
TM-606
6000
1000
61 X 61
72 X 72
3-1/2
21
900
TM-607
6000
1600
73 X 73
84 X 84
3-1/2
26
1225
TM-608
6000
1500
85 X 85
96 X 96
3-1/2
26
1600
TM-804
8000
1900
48 X 48
48 X 48
3-1/2
20-1/2
600
TM-805
8000
1450
49 X 49
60 X 60
3-1/2
22-1/2
675
TM-806
8000
1150
61 X 61
72 X 72
3-1/2
22-1/2
975
TM-807
8000
1950
73 X 73
84 X 84
3-1/2
28
1375
TM-808
8000
1750
85 X 85
96 X 96
3-1/2
28
1730
TM-1005
10000
1600
49 X 49
60 X 60
3-1/2
23
750
TM-1006
10000
1250
61 X 61
72 X 72
3-1/2
23
1080
TM-1007
10000
2100
73 X 73
84 X 84
3-1/2
29
1470
TM-1008
10000
1900
85 X 85
96 X 96
3-1/2
29
1920
* CLICK ON THE MODEL NUMBER IN THE CHART TO VIEW PRODUCT SHEET