5 Year Structural Warranty
1 Year Electrical/Hydraulic
Package lifts are a rugged four (4) post construction that is fully assembled at the factory and can be shipped as 1 piece tilt up installation or as two (2) or three (3) piece stackable sections for quick and easy installation. The doors are typically set to open 30" above grade at each level, but can be set to open at grade level at upper landings and 3" above grade at the lower level. Mezzanine VRC lifts are well suited for automated operations.
SPECIAL FEATURES & BENEFITS
All of the controllers are assembled in our UL listed panel shop
Package lift units conform to all applicable ANSI and ASME codes

Motors are equipped with integral brake locks
Units are equipped with double chains
Package lift units have flattened expanded enclosures attached at the factory

Platforms have dual surface guides in all four (4) corners
Call-send-stop buttons mounted at each level
VRC lift platforms are equipped with load retention bars on all four (4) sides

Power drive units mounted in the top of each unit, other configurations are available

SPECIFICATION TABLE PACKAGE LIFT
Model
Capacity
Platform Min
Size (in.) Max
 Low  Ht    (in.)
Overall (in.) Height
Min Width
Platform Depth
Tavel Max (ft.)
Speed (FPM)
HP
PAC-200
200
24 x 24
36 x 36
30 std/3 min
80 + Travel

*

33
36
24
30
1/2
PAC-500
500
36 x 36
42 x 42
30 std/3 min
92 + Travel

**

39
42
24
30
3/4
*24″ tall carriage ** 36″ tall carriage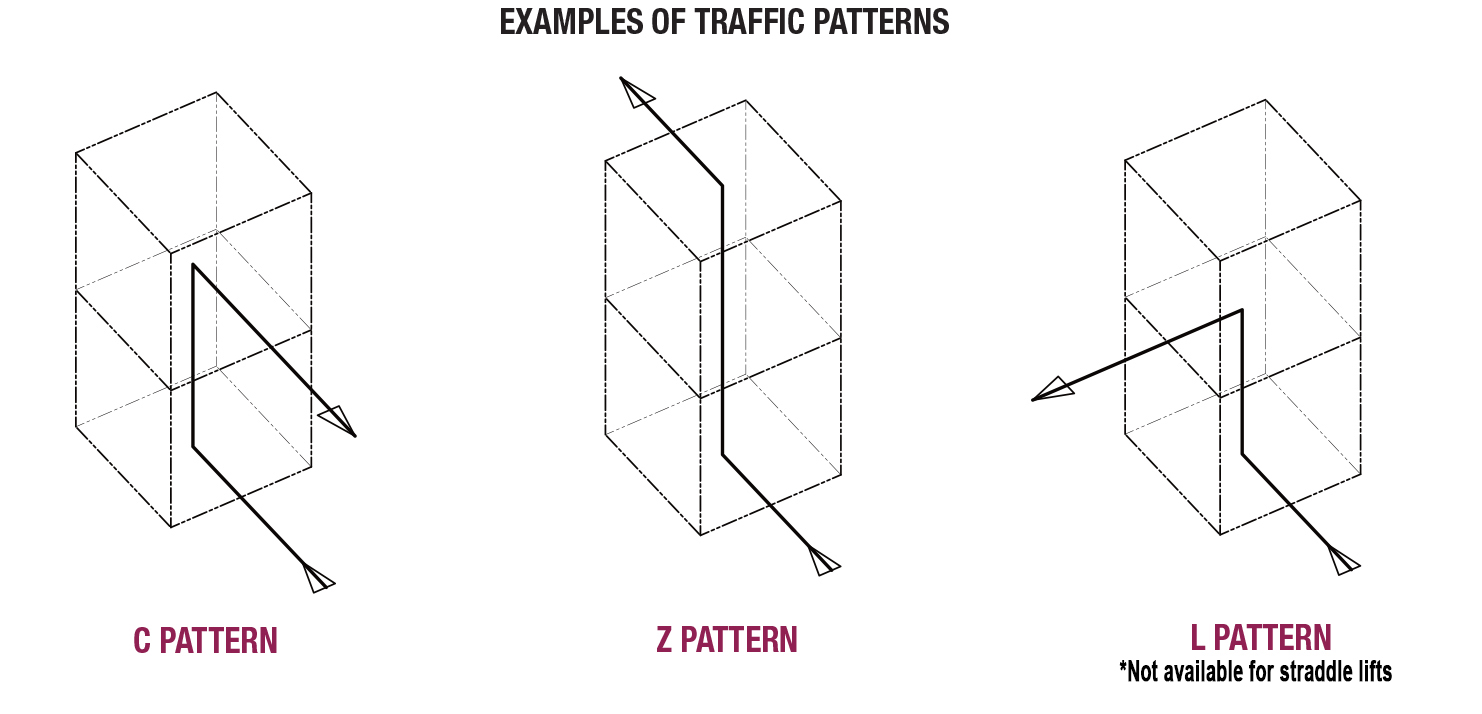 Call the number below with any questions you have about our package elevator lifts.