The Advantage series is an Allied line of value minded foot pump lift tables. This line includes a number of lifts that are perfect for the infrequent raising, lowering, or moving of product. This line includes a number of foot pump lift table carts to choose from. Built-to-last, our foot operated lift tables help increase productivity and efficiency. Ask about our scissor lift carts for sale today!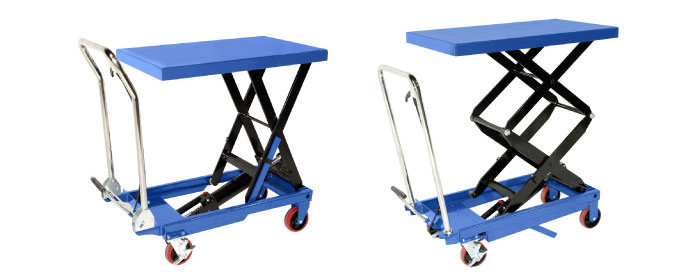 SAMPLE FEATURES
Used to raise, lower, position and transport loads.
Casters and push handle for easy maneuverability.
Rear casters lock to keep the unit stationary while working.
Large and easy to use lifting and lowering mechanisms built into the scissor lift table cart.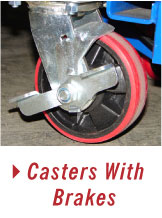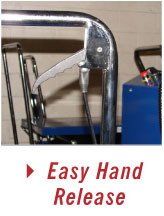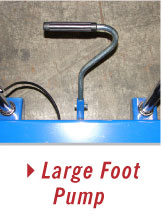 SPECIFICATION TABLE
| Model | Travel | Capacity |     Platform | Overall Length | Handle Height | Lowered Height | Raised Height | Pump Stroke | Ship Weight |
| --- | --- | --- | --- | --- | --- | --- | --- | --- | --- |
| ZMLT65035 | 24-1/2 | 650 | 19-12 X 32 | 36-1/4 | 39-1/4 | 11 | 35-1/2 | 32 | 165 |
| ZMLT110035 | 22 | 1100 | 19-1/2 X 33-1/2 | 36-1/2 | 38 | 13-1/2 | 35-1/2 | 45 | 195 |
| ZMLT175039 | 22-3/4 | 1750 | 20-1/2 X 39-1/4 | 45-1/4 | 39-1/4 | 16-1/2 | 39-1/4 | 55 | 255 |
| ZMDLT75051 | 37-1/4 | 750 | 19-1/2 X 35-3/4 | 48-1/2 | 39-1/4 | 13-3/4 | 51 | 55 | 265 |
| ZMDLT150059 | 41 | 1500 | 24 X 48 | 52 | 39-1/4 | 18 | 59 | 35 | 410 |
* CLICK ON THE MODEL NUMBER IN THE CHART TO VIEW PRODUCT SHEET