All enclosures are custom designs. The main components are universal, but each local authority may tweak the codes to suit their tastes, so it is our job to provide a wide array of options to make it easier to comply with local needs.
Our engineers and service people listen carefully to installers to be sure we adopt all the labor saving ideas that we hear about to make installations as quick and trouble free as possible.
FEATURES & BENEFITS
Our designs comply with all applicable ASME & ANSI standards
Panel inserts are flattened expanded metal for excellent visibility
Panel perimeters are angle iron with external access to mounting slots
(Advance supplies ¼" flanged nuts and flanged bolts for 5/16" slots)
Two adjustable feet for each bottom panel for easy leveling
Electro mechanical gate interlocks are NEMA 4 rated
All metal components are fully primed & baked enamel finishes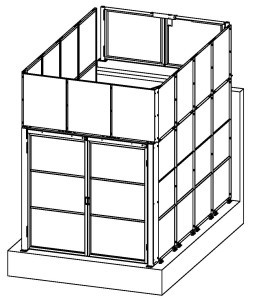 Order Form is at
the

Bottom of Page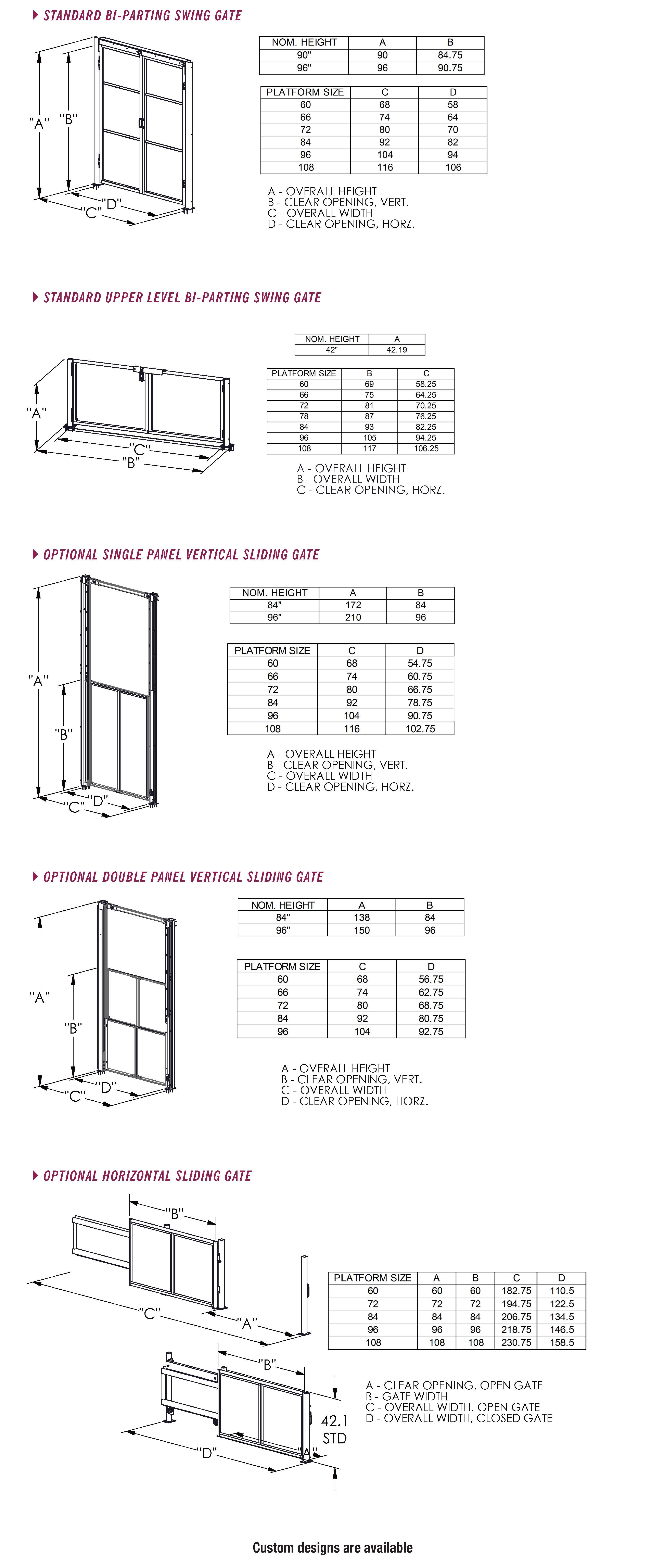 Call the number below with any questions you have about our lift enclosures.