This series of semi-automatic stretch wrappers is designed to be used in medium to heavy duty applications using less expensive stretch wrap film. The Series 200 pallet stretch wrapper is a feature rich machine which goes a long way toward automating the stretch wrapping procedure and producing very consistent loads. Built-to-last, our pallet wrapper machines are suitable for a wide range of applications. Inquire about our semi-automatic stretch wrappers today!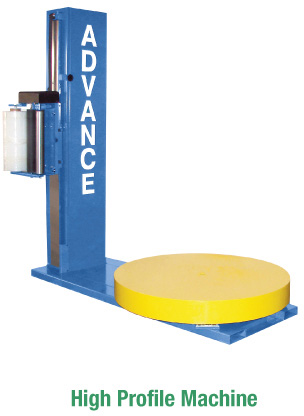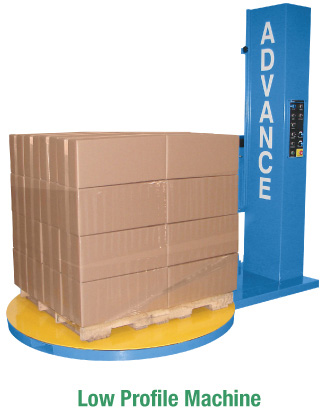 GENERAL FEATURES
All steel construction.
Fork pockets for lifting from either front or back of unit
Tilt down mast for secure and easy shipment.
Optional approach ramps that can be attached on any of/or all three sides of low profile units.
Chain drive turntable and belt drive prestretch carriage lift.
115 Volt single phase AC motors and drives (can be plugged in anywhere.)
All solid state sensors for maximum reliability.
Top of load sensing with photo eye or over-ride to a manually adjustable proximity sensor.
SAFETY FEATURES
Auto stop carriage brake in case the carriage belt breaks.
Slack belt detector that stops and reverses carriage descent if the carriage engages an obstruction while lowering.
Emergency stop button.
PLC CONTROLLER FEATURES
Turntable speed adjustment.
Carriage speed adjustment.
Jog features for both turntable and carriage.
Cycle pause button (allows adjustment of load or addition of load cover.)
Wrap count selection for top and bottom of load.
Banding feature for extra wraps at any level.
Automatic turntable return to home feature.
SAFETY FEATURES
Non-powered mechanical prestretch ratio of 88%.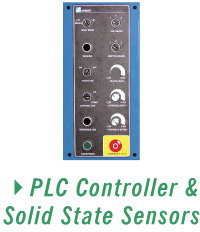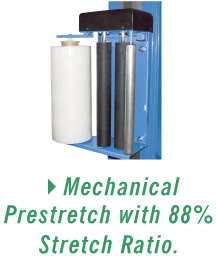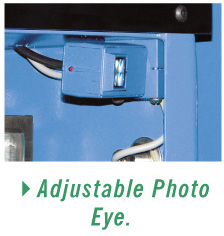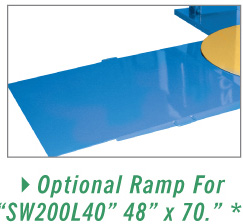 SPECIFICATION TABLE MODEL 200
|  Model | Capacity | Load Size | Table Height | Table Diameter | Max RPM | Standar Voltage | Ship Weight |
| --- | --- | --- | --- | --- | --- | --- | --- |
| SW150L40 | 4000 | 52 x 52 | 3 | 65 | 14 | 115/60/1 | 1090 |
| SW150H60 | 6000 | 52 x 52 | 11 | 52 | 14 | 115/60/1 | 1155 |
* OPTIONAL 48" X 70" APPROACH RAMP FOR LOW PROFILE UNITS WEIGHTS 250 LBS..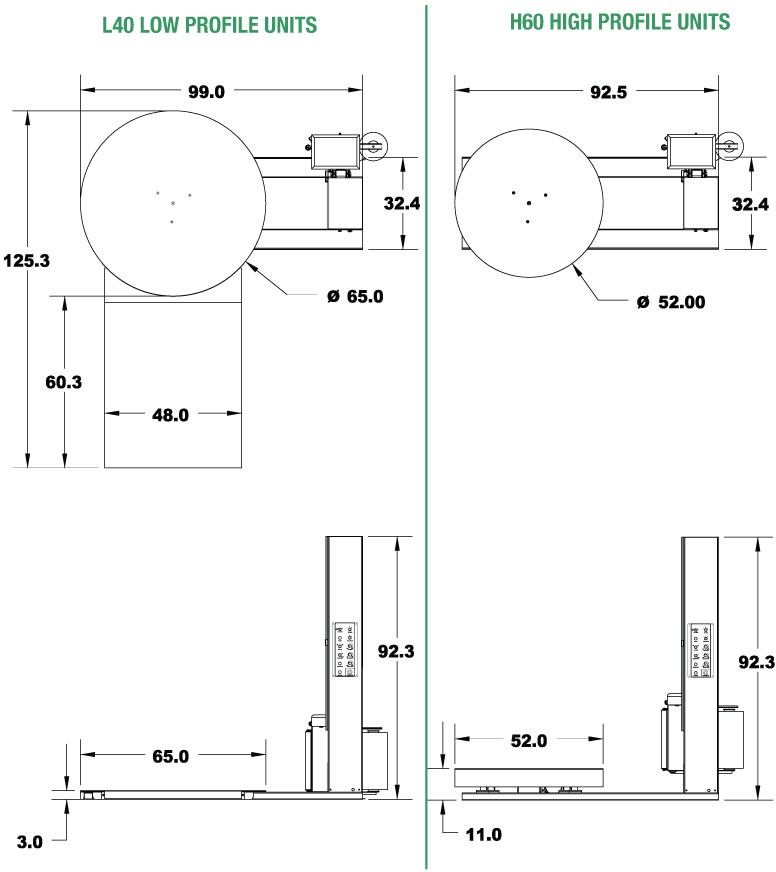 Call the number below with any questions you have about our pallet wrapping machines for sale.