In this section you will find general information for periodic maintenance as well as other useful service tools to help you with all of your service needs.
Periodic Maintenance Program
Advance Lifts Dock Lifts Periodic Maintenance Program is designed to give your company the extra tools needed to build and maintain your PM program. We are offering a card-stock mailer, a single-sheet glossy brochure and a three page, carbonless check sheet for your technicians. You can view each document here online and print a copy or email us by clicking here for a quantity request.
 Service Tips (updated regularly)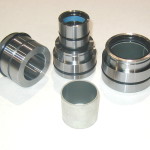 Since Advance Lifts was founded in 1974, we have been manufacturing our own hydraulic cylinders. By manufacturing our cylinders in-house we are able to completely control the design and quality of each cylinder built. Our highly trained machinists and state-of-the-art machine tools start with raw material and produce every bearing, piston, rod and housing that goes into our hydraulic cylinders. Building our cylinders in-house also means we have the ability to respond to any unlikely quality issues that do come up and take care of the problems without delay.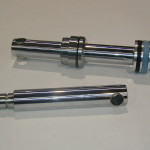 Our cylinders are machine grade quality; the rods are build with 100,000 psi yield chrome steel for superior strength and maximum durability. The pistons are made of aluminum and turned to exacting standards, this combined with anti wear components and a high quality quad-ring oil seals makes a superior quality cylinder. Our bearings are turned from steel and have lifetime lubricated sleeve bearings pressed into them. The housings are welded in-house with a welding lathe and the hydraulic hose connector is welded with a turret welder. Both these processes create perfect welds every time and add to the overall quality of each cylinder.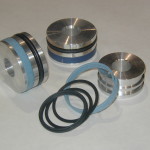 Having the ability to manufacture our cylinders is a great benefit to our customers as it allows Advance Lifts to produce highly specialized units in very short periods of time. Our engineering department can design a different cylinder capacity or change the stroke length to meet the specific needs of a special product and our production department makes them without delay. At Advance Lifts, we do not rely on outside vendors to supply our finished goods, which make our lead times some of the fastest in the industry. If quality is an issue, you can depend on Advance Lifts to deliver it. If you have any questions about our cylinders or any other topic, please call our service department at or e-mail us by clicking here and we will be happy to help
Service Procedures and Information