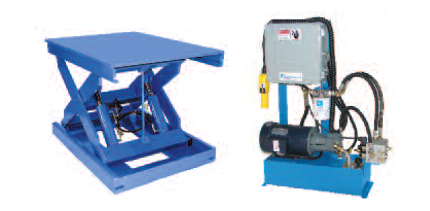 INDUSTRY'S BEST WARRANTY CHOICES
• P & HD Cycle Warranty – 250,000 cycles or 10 years
• High Cycle Warranty – 1,000,000 cycles or 10 years
• Ultra High Cycle Warranty – 3,000,000 cycles or 10 years
For a period of ten years or the number of cycles stated above (whichever occurs first) from date of shipment from Company's plant, the Company agrees to replace or repair any defective structure.
For a period of one year from date of shipment from the Company's plant, the Company agrees to replace or repair, free of charge, any defective parts, material, or workmanship on new equipment. This shall include labor as well as electrical and hydraulic components.
Company authorization must be obtained prior to the commencement of any work. The Company reserves the right of choice between effecting repairs in the field or paying all freight charges and effecting the repairs at the Company's plant. The Company further reserves the right of final determination in all warranty considerations. Evidence of overloading, abuse, or field modification of units without company approval shall void this warranty. No contingent liabilities will be
accepted.
Damage incurred in transport is the responsibility of the carrier and is not covered by this warranty. Any damage detected upon receipt of equipment should be immediately reported to the carrier. If you need assistance filing your claim, please contact Advance Lifts.
Inquire about our High & Ultra-High Cycle (HC/UHC) Scissor Lifts today!